Tour
Your car is often the second greatest investment you will make in your lifetime. We also understand that handing the keys over to someone to entrust with a repair can be uncomfortable to say the least. Before you bring your vehicle in, take this opportunity to take a behind the scenes tour of the repair facility where your vehicle receives first class treatment and undergoes a careful and quality repair!
The Spray Booth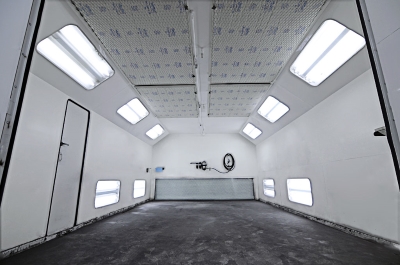 Getting a better-than-original finish requires special skills, tools, and environment. Our professional spray booth provides the environment necessary to achieve the best finish. The booth includes bright, daylight-tuned lighting, high quality air filtration, and precisely controlled heating to help us produce a great finish on your vehicle.
The Paint Mix Room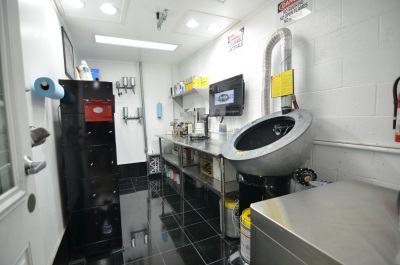 A key component of a great finish is starting with good materials. Our shop includes a customized space that is dedicated to the careful mixing of paints. Special care is taken to remove airborne particles through high-volume air cleaners.
The Frame Racks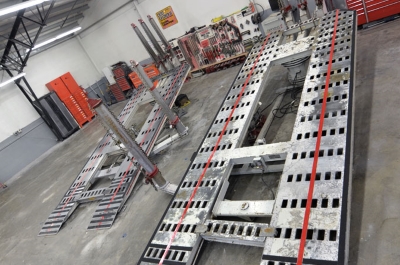 In the event of an accident, the structural integrity of your car maybe compromised. To ensure that your vehicle is restored to its original condition, we feature two, full-sized, drive-on frame rack systems capable of correcting even the most serious of damage. We have one standard-sized frame rack and one oversized frame rack for larger vehicles.
Our Waiting Area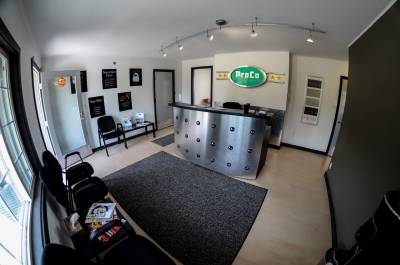 Our waiting area is a comfortable, clean space with free wi-fi and snacks.
Our Parking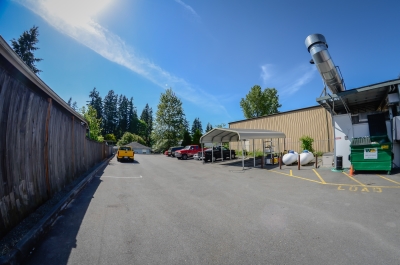 Vehicles left with us are parked in a secure lot, well off of the street and out of view.